header-bg
Turkey's Automotive Spare Parts Supplier and Distributor
All the World's Leading Brands Are Here...
Our company, which operates in the automotive sector by providing spare parts for passenger cars, light commercial vehicles, heavy vehicles and construction machines; provides sales and marketing services to spare parts, authorized and special services, manufacturers, defense industry and public institutions.
Why Choose Us?
It is among the leading companies in the automotive sector with more than 4,500 registered customers working actively throughout Turkey and exports to more than 15 countries.
Wide Distribution Network
Distribution all over Country, to many European and Central Asian Countries
GERMANY

FRANCE

ENGLAND

RUSSIA

LITHUANIA

LIBYA

GHANA
IRAQ

EGYPT

GEORGIA

SYRIA

SAUDI ARABIA

ISRAEL
ITALY

SERBIA

BULGARIA

AZERBAIJAN

NIGERIA

SOUTH AFRICA
Our Main Dealerships
Our company, which is engaged in marketing activities throughout Turkey; TOFAŞ TÜRK OTOMOBİL FABRİKALARI A.Ş. (OPAR Original Spare Parts) and also the direct dealer of important world brands such as BOSCH, ZF (TRW), MAGNETI MARELLI and many domestic and foreign manufacturers. Our company is also a member of AD (Automotive Distribution).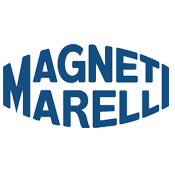 All the Leading Brands of the World Are Here…